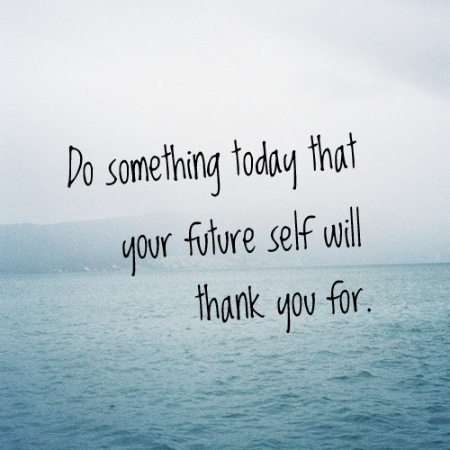 If you're in the process of healing from abuse, time is your friend. We've talked to hundreds of people who struggle to get past the guilt, shame and blaming themselves for staying. The factors that lead you to and maybe even kept you in an abusive relationship are not easily undone. The following 4 tips can help you move into a healthier place.
1. Understand that forgiving is not forgetting. Your abuser apologized over and over! The actions that ultimately lead you to leave are hard to forgive. The path to forgiveness (not forget-ness) is to try and understand why your abuser found the behavior to be acceptable. Who in the famliy was also an abuser (children who witness abuse are much more likely to become abusers)? Is the abuser also an addict? Is the abuser mentally ill? Try to get to the root of the problem. This may help you find some compassion for the abuser so you can get to a place of forgiveness.
2. Review how you were feeling about yourself before you met the abuser and once you started a relationship. Did you have low self-worth? Was someone in your family abusive (in other words, did you think it was "normal" behavior)? Did you understand what behaviors are considered abusive? Sometime we simply are unaware of how to label something that is actually abuse. Be kind to yourself and realize that we all desire love and sometimes allow things to happen because we believe we can change someone or that they will change on their own because they love us so much. Forgiving yourself is as important as forgiving your abuser.
3. Get support. If you don't have a family member who will be non-judgemental, find a friend. If you don't feel comfortable talking to a friend, call a local domestic violence shelter. If they don't have a support group, call the national hotline at 800-799-SAFE (7233). If none of that appeals to you, find a counselor who specializes in domestic violence. There are also books about domestic violence, self-esteem, etc. if you can't imagine talking to another human and feel like going it alone is your best option.
4. Tell your story. One of the most powerful ways to heal is to share your story with others. Imagine how your life could have changed sooner if you had more information about what you were experiencing. Almost everyone we talk to says they didn't think anyone would believe them or understand what they had been through. Be bold. Share. Help others heal and you will heal in the process!
If you would like to help us learn more about the steps survivors take in leaving a relationship, please fill out this survey: https://www.surveymonkey.com/r/8XFYHTX. Thank you!