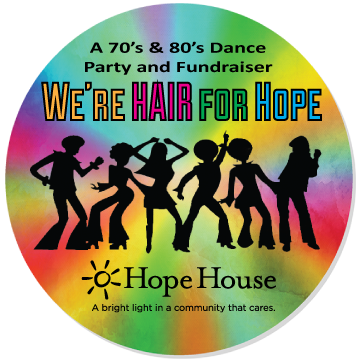 If you are unable to attend but would like to donate, please click here.
We make you feel like dancin' - we're gonna dance the night away! It's a 70's/80's dance party for your big hair and bell bottoms or blazer and balloon pants! No matter what you wear, Right on Red will have you up on the dance floor to reenact all those awesome dance moves.
Proceeds benefit Hope House to further their mission: to break the cycle of domestic violence by providing safe refuge and supportive services that educate and empower those impacted by domestic violence and advocate social change that protects and engenders a person's right to live a life free of abuse.